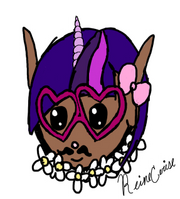 Mouse Name:
Reinecerise
Real Name: Sarah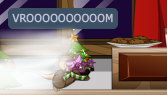 Location: Somewhere, Virginia (Previously Florida)
Gender: Female
Age: 21
Birthday: September 18, 1991
Spouse: Voldemort
First Tribe: I don't even remember ._.
Second Tribe: Tiffanys
Third Tribe: Automice
Fourth Tribe: VROOM (current)
Reine is a derpy individual who enjoys drawing, writing and talking about Voldemort's penis. Her first friend ever on Transformice was Yam, and soon after she befriended Slick and DJ. When she was invited to join Tiffanys she did so gladly, embracing her new family and making tons of new friends. To this day she still loves them all and would follow them anywhere because they're the only reason why she bothers getting on Transformice. Except for Opti. He's a douche.